We are very lucky to have a growing team of dedicated coaches at the Club. They are all volunteers and give up their time freely to provide well planned and structured training sessions. To help you identify the coaches, check out their pictures and short biographies.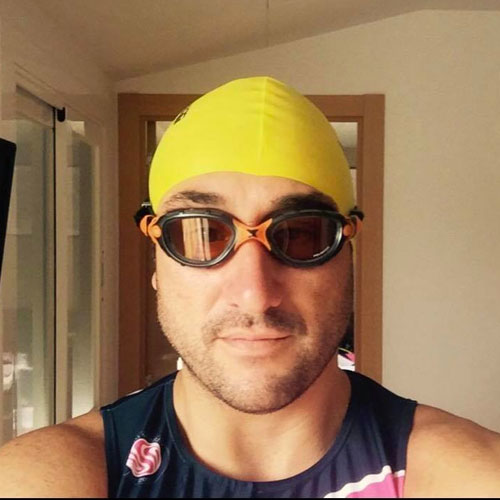 Matt Hutchings
Tri Surrey founder
BTF Level 1 Coach (Level 2 pending)
SPORTS BACKGROUND
Inspired by the 2012 Olympics I co-founded Tri Surrey to welcome anyone to enjoy multisport whatever their ability and background. I've since completed triathlons from sprint to ironman distance. I'm into anything pink and blue…and cargo pants
COACHING BACKGROUND
Coach of the year (Runners Weekly, 2015) I take great pleasure in watching new members get better than me very quickly. Anyone can do it, you just need to find the best way for you.
FAVOURITE FUEL
Katsu curry and dumplings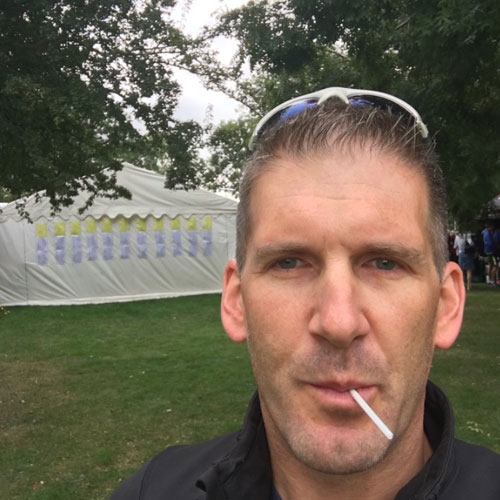 Andy Cowen
Club Chair
SPORTS BACKGROUND
Came to triathlon from a running and mountain biking background of about 13 years. Decided I wanted to complete an Ironman and therefore would have to learn to swim! Started to learn in 2015, did my first tri at hever in Sep 2015 and never looked back. Competed at all tri distances (supersprint through to Ironman). Qualified for both World and European GB Age Group at long distance, middle distance and sprint distance.
COACHING BACKGROUND
Been coaching for over a year now and loved every minute. My motivation is to give something back to this awesome club, and to have the pleasure of seeing athletes of all abilities progress whilst enjoying themselves – after all, we have to enjoy it don't we?
FAVOURITE FUEL
Toasted cinnamon and raisin bagel with raspberry jam and a glass of whole milk (living the dream)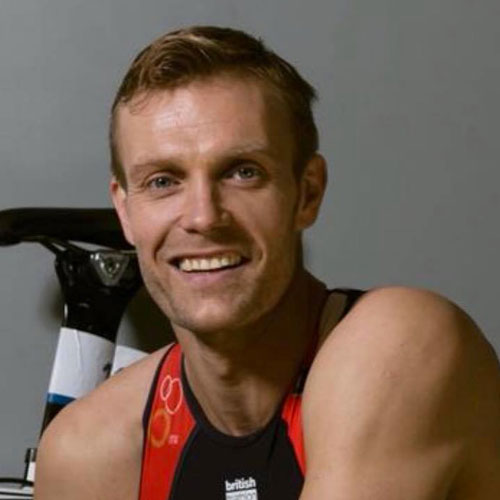 Chris Stanton
Tri Coach & Head Coach
BTF Level 3 Coach, PT Level 3 Coach, Wattbike Master Trainer
SPORTS BACKGROUND
Gold medal at the World Aquabike Age Group Champiosnships and Silver medals at both the World & European Triathlon Age Group Championships. A once in a lifetime solo double Ironman, hence the nickname 'Enduro'
COACHING BACKGROUND
Chris' passion for triathlon developed from the love of indoor cycling and has fuelled his development in the fitness industry as a professional Trainer. He created Virgin Actives signature cycle class 'The Pack' and is currently 'Performance' Master Trainer at Third space specialising in group training and programming. His unique skill set includes Technique Analysis, Functional Movement, Strength & Conditioning and individual programming.
FAVOURITE FUEL
Cocopro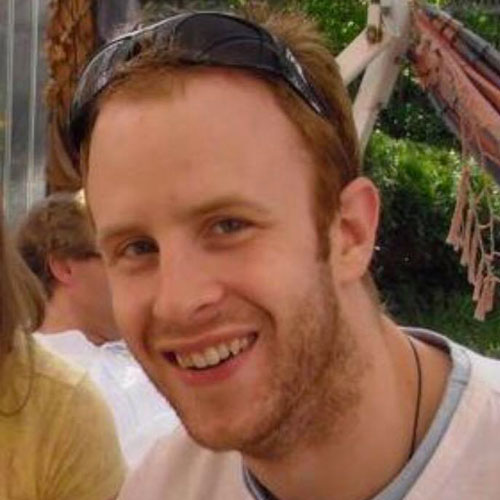 John Brunswick
Tri Coach
BTF Level 2 Coach, BC Level 2 coach, BC road and off road ride leader, Swim coach level 2
SPORTS BACKGROUND
Still new to Tri but have raced at super sprint to Olympic distances and have done plenty of cycling sportives.
COACHING BACKGROUND
I've been coaching a range of sports for 16 years. My current role outside of the club involves running adaptive sports for people with disabilities. I love helping others and overcoming challenges along the way.
FAVOURITE FUEL
I should have something healthy but after training I can justify a cheat meal.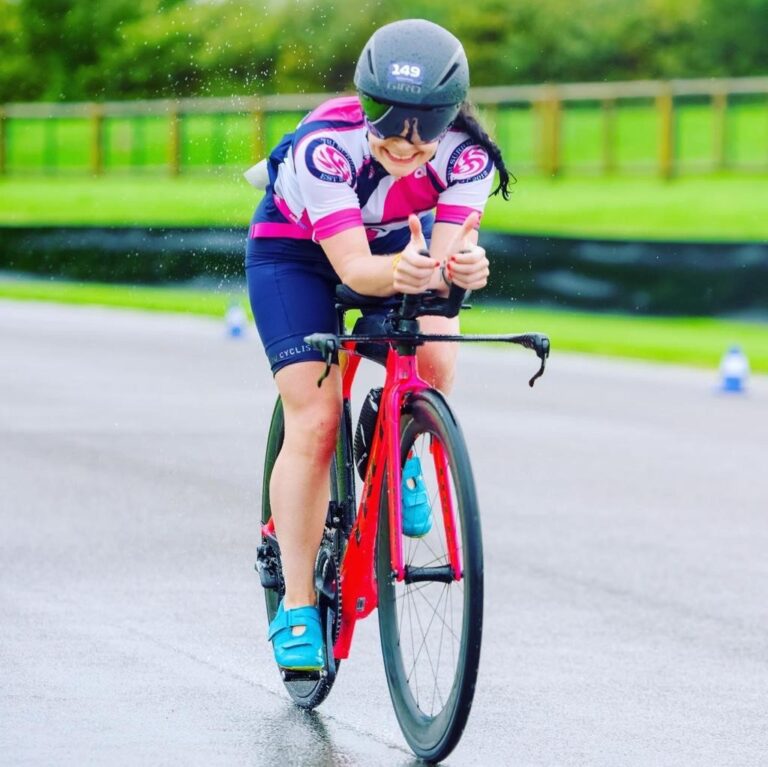 Emma Bartolo
BTF Level 1 coach and Community Activator/ride leader
SPORTS BACKGROUND
I completed my first sprint triathlon in 2010, and came from a running and dancing background. I became a member of Tri Surrey in 2013 when I moved to Reigate from Manchester. I have since completed all triathlon distances from Sprint to Ironman, as well as several marathons, ultra marathons, long distance cycling events and several SwimRuns. In 2022 I will be representing Team GB in the Age Group team at the World Sprint Distance championships and Mixed Relay in Montreal, Canada, as well as at the European Middle Distance Triathlon Championships in Bilbao, Spain.  I am also swimming the English Channel with three Tri Surrey members in June 2022.
COACHING BACKGROUND
I qualified as a ride leader in 2017 and a BTF Level 1 coach in February 2022. I have had the benefit of so many amazing Tri Surrey coaches over the period I have been part of the club and now have my own coach. It makes such a massive difference to performance having someone to encourage and support you working towards a goal. It is now my turn to give back to the club with all the experience I have gained from 12 years of racing and being coached.
FAVOURITE FUEL
For racing I am a big fan of all the SIS products having sampled most of the market at this point. Post race I love chocolate milk, coffee and of course cake!!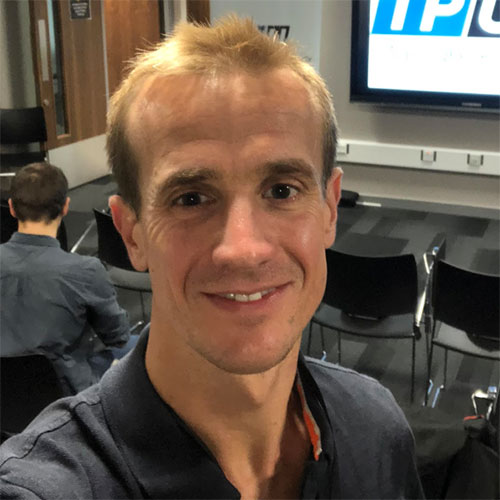 Luke Worthington
Assistant running coach and bike leader Personal triathlon coach
BTF Level 1 Coach, Training Peaks University
SPORTS BACKGROUND
I came to triathlon via competitive cross country running, athletics (1500m), mountain biking and adventure racing. Completed individual non-stop LEJOG. I've raced all tri distances from sprint to Ironman (UK and Maryland). Sometimes making the podium. GB Age Group duathlon World and European Champs.
COACHING BACKGROUND
I love helping athletes from all backgrounds and abilities achieve their season goals and racing dreams. I look to find creative ways for busy folk to make the most of their training time…in balance with family, work and life commitments.
FAVOURITE FUEL
Chocolate milk, cheese and pickle sandwiches and monster munch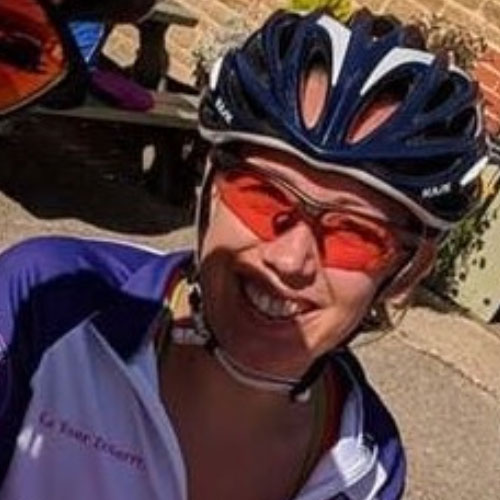 Sally Phillips
Club Vice Chair
SPORTS BACKGROUND
I came to the world of triathlon (and Tri Surrey specifically) in 2015 when I discovered by accident that triathlons weren't always ridiculously long distances and that the shortest were short enough that maybe I could one day do one. I've now completed races of all distances from Super Sprint to Ironman.
COACHING BACKGROUND
"I firmly believe that you don't know what you are capable of until you give it your best shot. I enjoy playing a small part in helping others reach and exceed their goals, giving something back to this club that really has changed my life."
FAVOURITE FUEL
Scrambled egg and bagels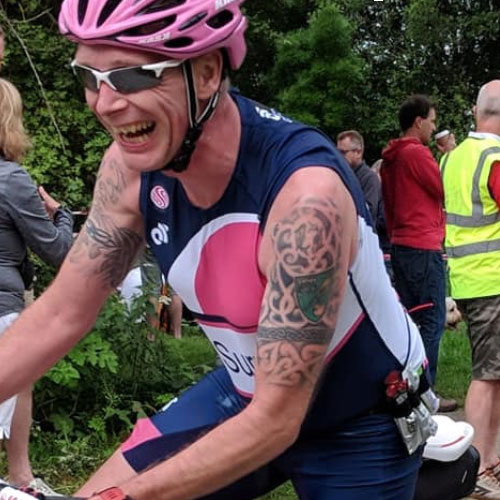 Steve Clancey
Tri Coach and XC co-ordinator
BTF Level 1 Coach England Athletics Coaching Assistant
SPORTS BACKGROUND
Football was my thing. Decided to run the London Marathon in 2009 on a whim, loved running so much i took that up too. With a school 25m swimming badge the peak of my aquatic abilities, Triathlon was the next sport to conquer. Raced two 70.3 races. Second male 40-45 in 2015 London Triathlon League.
COACHING BACKGROUND
I organised two years of Go Tri Aquathlons and discovered how satisfying it was helping those new to multisport. I've loved sport all my adult life, hoping my enthusiasm can rub off.
FAVOURITE FUEL
Lasagne and Hop House 13.